News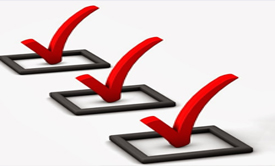 Published on July 7th, 2016
Apartments lift approvals
Approvals to build new apartments have swung back again, according to data released this week by the Australian Bureau of Statistics.

The figures show that the number of dwellings approved rose 1.2 per cent in April 2016, in trend terms. Dwelling approvals have now been on the rise for five months in a row.

Approvals to build houses lifted by just 0.2 per cent, whereas approvals in the more volatile apartment sector rose 2.3 per cent.

Dwelling approvals increased in April in the Australian Capital Territory (6.7 per cent), Queensland (2.9 per cent), South Australia (2.2 per cent), Tasmania (1.9 per cent) and New South Wales (1.4 per cent) but fell in the Northern Territory (15.2 per cent) and Western Australia (0.1 per cent). Victoria reported no change since the previous month.

Private sector house approvals rose in South Australia (2.0 per cent), Victoria (0.7 per cent) and New South Wales (0.7 per cent), but fell in Western Australia (1.4 per cent) and Queensland (0.6 per cent).

In seasonally adjusted terms, dwelling approvals increased 3.0 per cent, driven by a spike in multi-units which rose 8.7 per cent. House approvals fell 2.3 per cent in seasonally adjusted terms.

The trend value of residential building approved rose 1.6 per cent in April and has risen for five months. Likewise, the value of alterations and additions to residential building continues to improve, lifting by 1.0 per cent in April.