News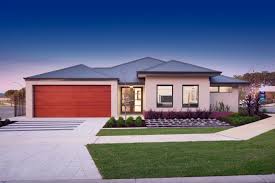 Published on July 7th, 2016
New home sales fluctuate
The seesaw in new home sales continues its momentum, with another fall in April following a strong rise in March, according to a monthly survey of Australia's largest volume builders.
The latest HIA New Home Sales Report shows that total seasonally-adjusted new home sales declined by 4.7 per cent in April 2016. The fall was reflected in both detached house sales which were down 3.0 per cent and sales of 'multi-units' (down 10.8 per cent).
The monthly decline in detached house sales was widespread, with four out of the five mainland states recording reduced sales in April. Only Victoria bucked the trend, with reports of monthly sales of detached houses increasing by 14.3 per cent due to broad-based strength in large volume builder activity in the state during the month.
"The trend in new home sales reiterates that the peak for the cycle has passed, but the descent we're now observing is very mild," commented HIA Economist, Diwa Hopkins.
"This signals the potential for very healthy home construction activity throughout 2016, much as we have been anticipating."
"Our forecasts reflect an expectation that a modest decline in new home building in 2016 will be largely driven by a decline in multi-unit construction, following the successive record levels that occurred in 2015 and 2014", Hopkins concluded.
In the month of April 2016 detached house sales declined in four of the five mainland states: Western Australia (down 19.8 per cent); New South Wales (8.1 per cent); Queensland (7.8 per cent) and South Australia (1.3 per cent). Only in Victoria did detached house sales increase, by 14.3 per cent.